Electric Whisk
by Aerolatte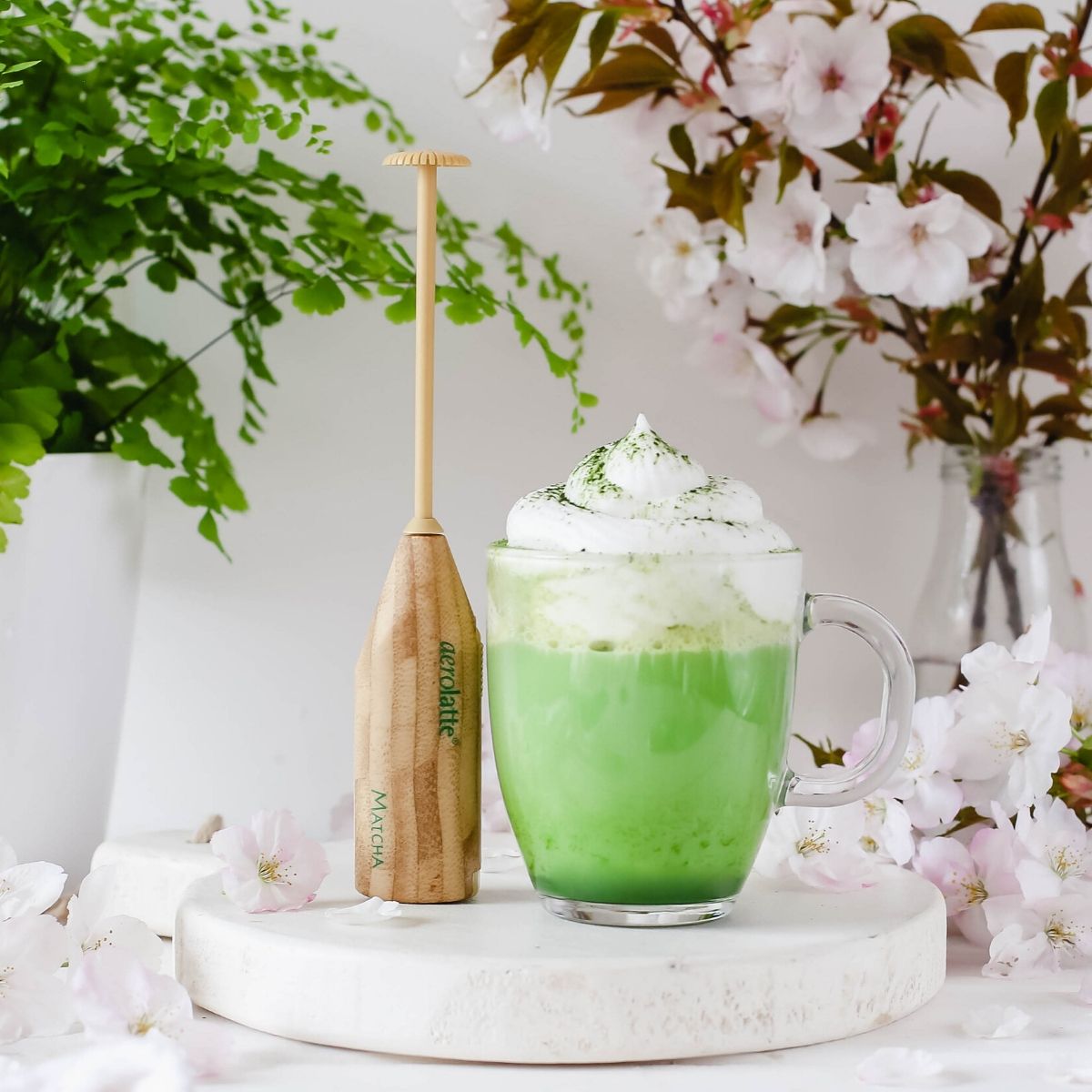 Whisk the perfect Matcha in seconds - wherever you are!
Your Matcha will look just like it has been prepared by a tea master - with a gorgeous layer of small bubbles on top and a rich taste.
Here's Why You'll
Love

It
The Perfect Microfoam
Thanks to its new shape of whisk head and matcha specific motor your matcha will look and taste exactly like it has been hand whisked.
So quick and easy to make
It takes just a few seconds to whisk your perfect matcha and rinse the whisk clean - whether you're at home, work or school.
Multi-use
Great for both matcha lattes, pure matcha and other powdered drinks (think our Golden Moon Milk or lattes with your favourite protein powder).
...AND you can now share your matcha drinking ritual with others by serving them a perfect matcha, made in just a few seconds (and teaching them how to make it themselves too with our new Matcha Aerolatte)!