Electric Whisk
by Aerolatte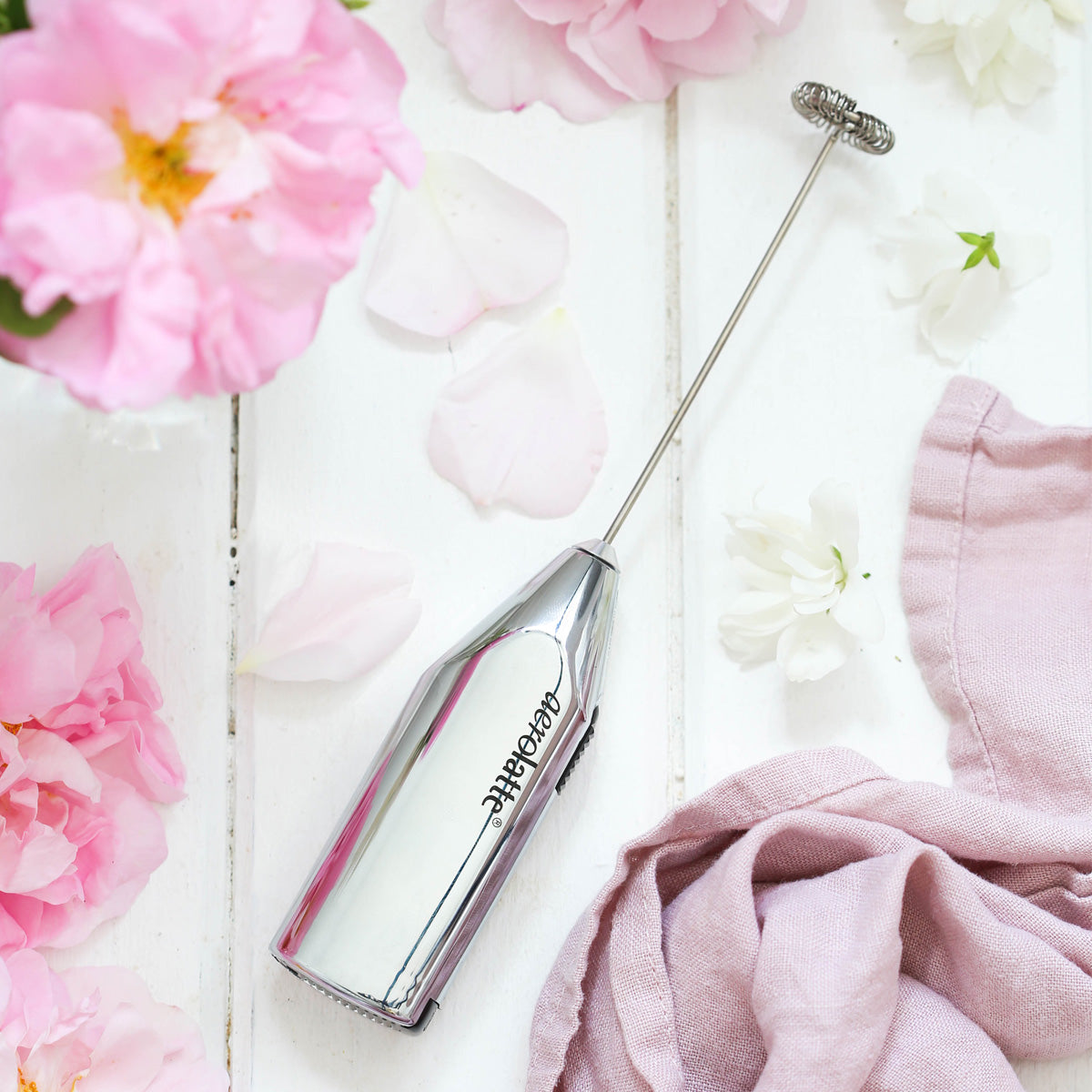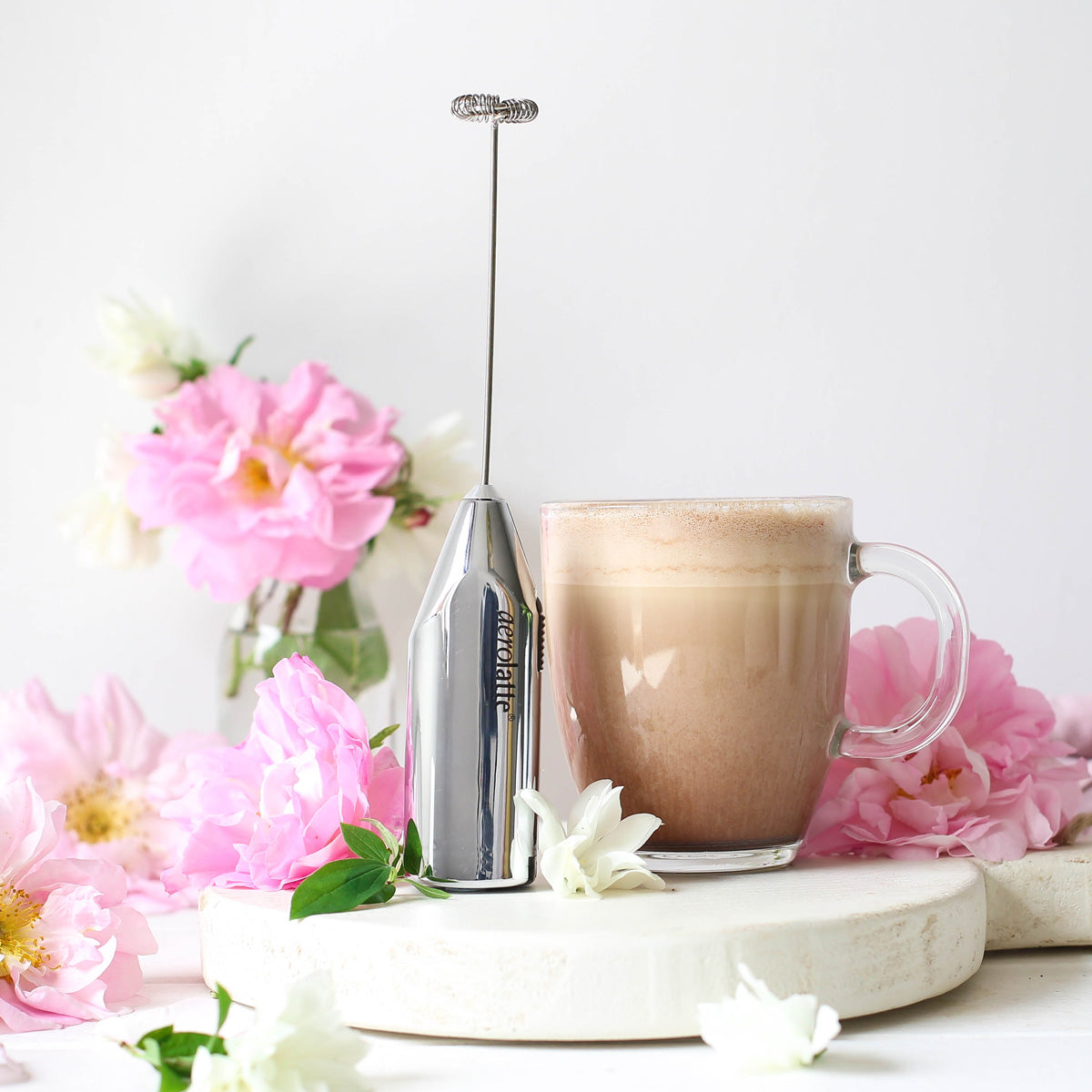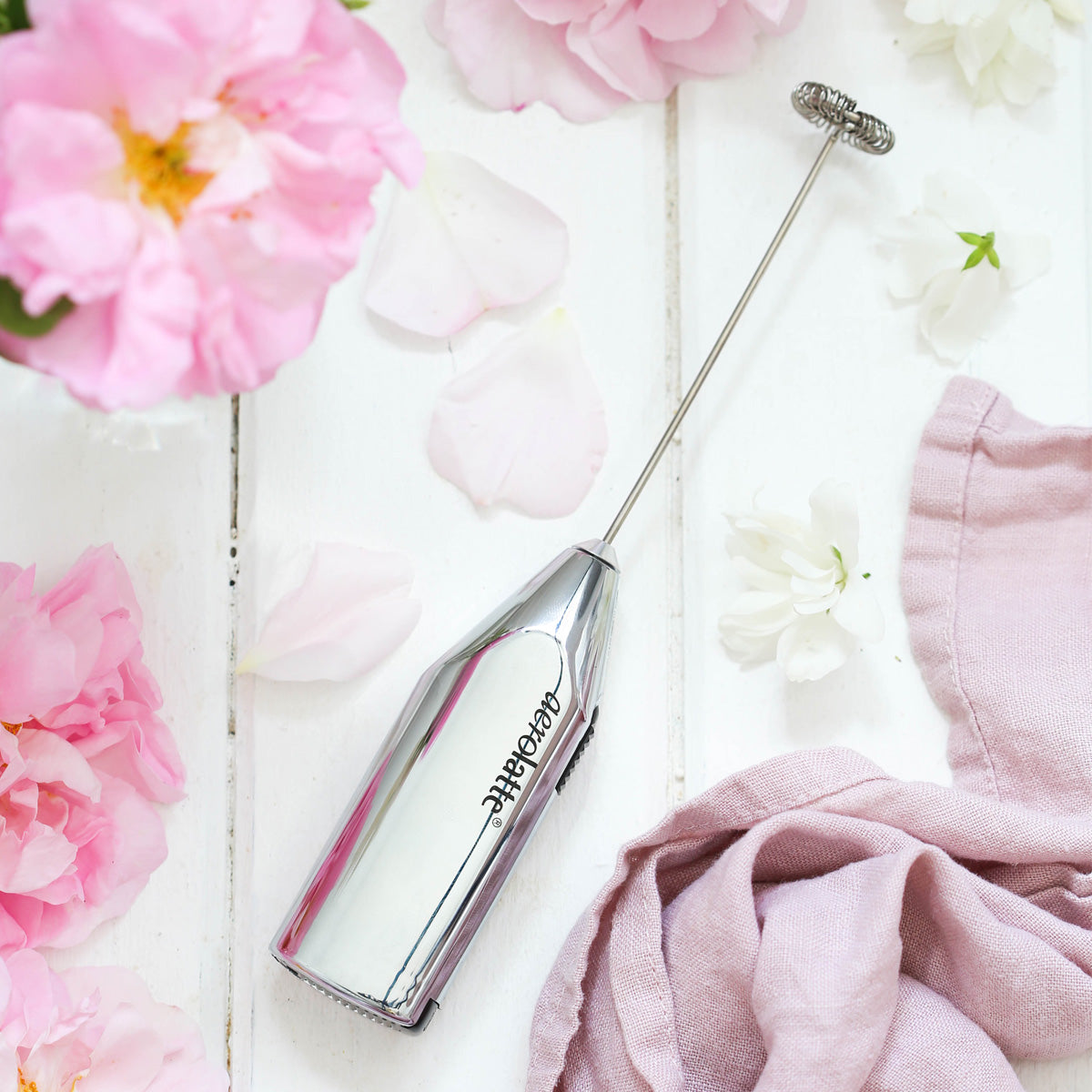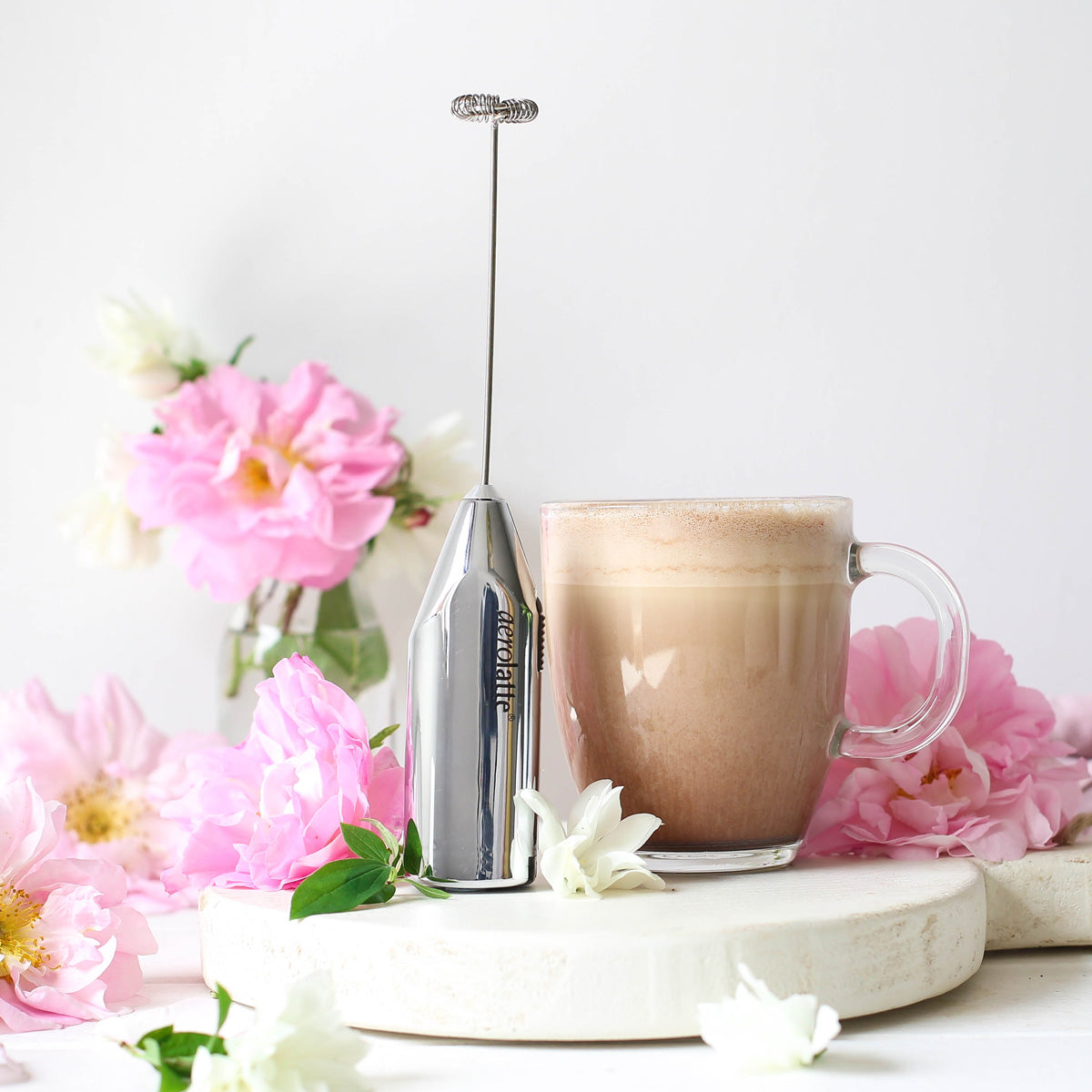 A light, stylish & powerful hand whisk that makes it so easy to enjoy your superfoods daily… wherever you are!
All you need is liquid (water, mylk or juice), your favourite Bursts and an Aerolatte!
Here's Why It's So Useful
Saves You Time
Unlike usual whisks, milk frothers or blenders it takes just a few seconds to whip up your Matcha, Cinnamon Latte, Maca Moon Mylk or any other yummy drink you have going.
Perfect Mixing - No More Clumps
With your Aerolatte it's super easy to prepare and enjoy your Bursts! No more breaking clumps up with a spoon or fork!
Makes It So Easy To Take Your Bursts Daily
With the Aerolatte you can quickly whisk an energising Matcha, detoxing Chlorella Lemon Water, quickly curb cravings with Spirulina Lemon water or add Wheatgrass to your green juice!
...AND it's so small and light you can take it with you to work or to the gym and feel amazing throughout the day!
Why We Chose Aerolatte
Whisks Your Drink In Seconds
Despite being so light and compact Aerolatte has a powerful motor to whisk your drinks in a few seconds.
Looks Stylish In Your Kitchen Or Office
We love the look of the Aerolatte, which will look sleek and elegant amongst your other kitchen utensils or... on your office desk!
Easy To Clean
The Aerolatte just needs to be rinsed under warm water - no tedious washing of various parts.